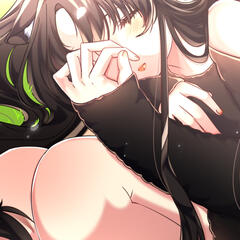 Hello
My name is Nikuroi, Freelance from Indonesia. who love animals, drawing
anyway, i will give my best for my artwork! especially for cute girls and adult woman :D
i usually do Illustration for MV or Live2D Vtubers .
my commission always open until now~!
---
TERMS OF CONDITION
---
1. Personal use only. Please consult if it's for commercial or V-tubing purposes.
2. All price listed are base price only, details will have additional charge.
3. Payment will be done upfront after the confirmed sketch.
4. Payments are done through PayPal or Bank Transfer for locals.
5. Clients agreed that the watermarked version of the finished artwork can be uploaded to my social media as my portfolio.If you would like to upload your commissioned piece please do watermark it before doing so.
Do's & Don'ts
---
| Do's | Dont's |
| --- | --- |
| Girl/boy | Heavy armor |
| Animal (still learning) | Detailed weapon |
| Couple | Detailed Background |
| Furry ( i can do it, but still learning too 😄) | Mecha |
| Simple background | |
i'll do my best for my dear clients :DD
so please wait patiently ^^
How to commish me
---
1. please DM me on twitter or my email: [email protected]
2. please give me reference of the caharacters
3. max 3 Revision
4. wait for the sketch done
5. if you okay/deal with the sketch you will pay half or Full Price
6. and then please wait patiently until i finish the commission! ^^
Payment
- ( Local ) BCA, OVO,GOPAY
- ( Overseas ) Paypal, Wise
---